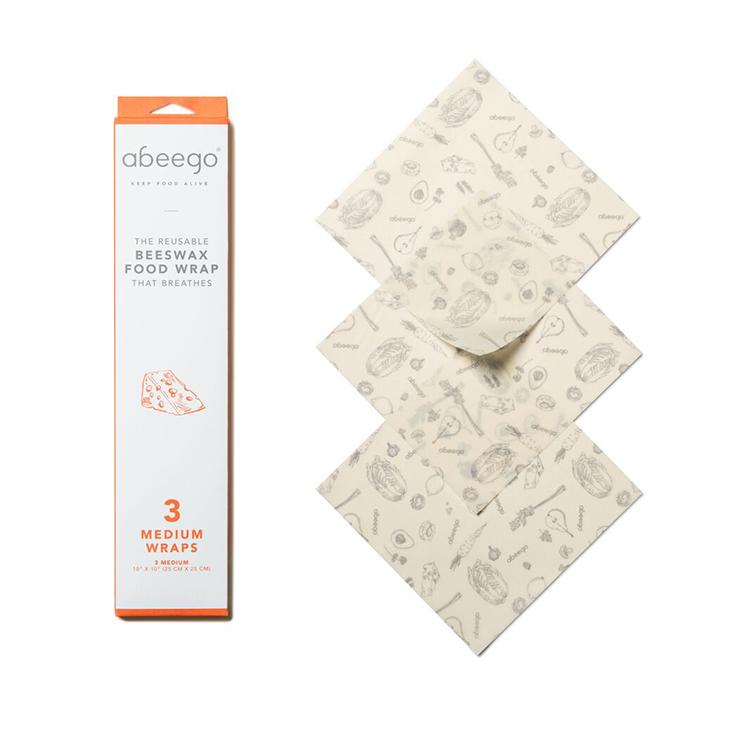 Abeego - Medium (3)
Abeego beeswax wraps protect food from air and moisture and let it breathe, just like nature's lemon peel, onion skin and cheese rind. Use them to protect cheese, fruits, veggies, grains, breads, snacks, leftovers… Abeego can be used for any food, with the exception of raw meat.
At the end of its life as an effective food protector (about a year or more), Abeego wraps can be repurposed or composted.
This set includes three medium (10" x 10") wraps.