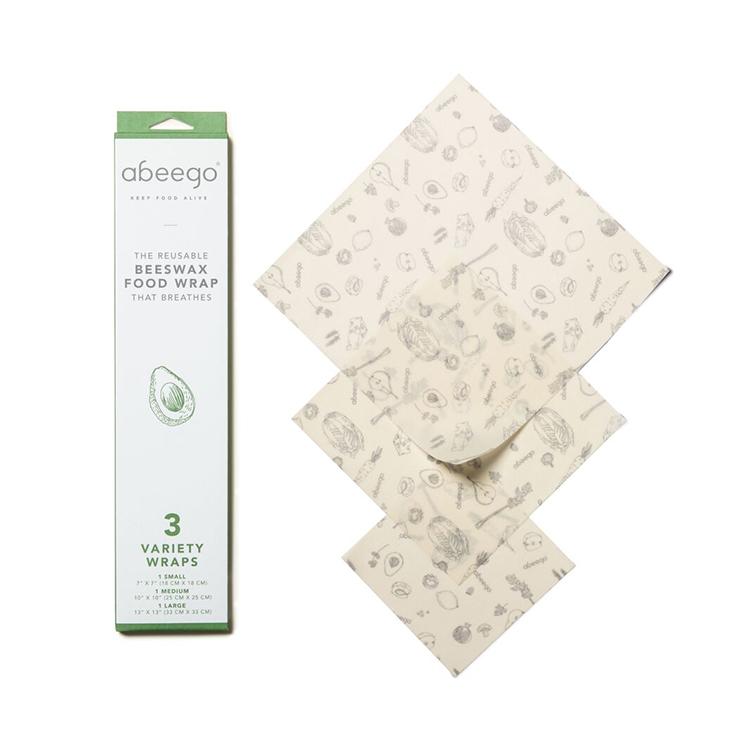 Abeego Variety Set
Abeego beeswax wraps protect food from air and moisture and let it breathe, just like nature's lemon peel, onion skin and cheese rind. Use them to protect cheese, fruits, veggies, grains, breads, snacks, leftovers… Abeego can be used for any food, with the exception of raw meat.
At the end of its life as an effective food protector (about a year or more), Abeego wraps can be repurposed or composted.
Set includes one small (7"x7"), one medium (10"x10"), and one large (13"x13") wrap.
Care
Hand wash in COLD water. Even lukewarm water can cause the wax coating to wear off. Use eco-friendly, alcohol free soap as needed, just a quick rinse after use is usually enough, and do not scrub too hard. With proper care, Abeego will last for about a year, sometimes longer!